Ray Gumbley Photography

menu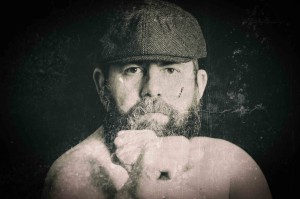 'Lest we forget where we come from'
Ray Gumbley, a Fine Art and Portrait Photographer
The magic of light and dreams – Creating, inspiring and believing in fine art photographs which transcend time and place and can be treasured for generations!
I'm originally from 'Back a Back' Street, Aston in Birmingham, and a photographer inspired by people, dance, haiku poetry, fashion, tattoo's, classical and contemporary art and burlesque culture.
Currently I have a small studio near Long Eaton, situated between Derby and Nottingham, but have clients and friends visiting from far beyond the borders of Derbyshire to have their photograph taken. The one thing that drives me – The story behind the next person walking through my studio doors, creating images conjured from dreams and seeing them leave as a friend smiling and knowing they will be back.
I believe that everyone is looking for that one image that captures, inspires and defines them.  Together we will capture, create and bring alive dreams and in doing so, create beautiful fine art portraits which will be treasured for generations and stand the test of time.